Veneers – Downers Grove, IL
Gain a Gorgeous Smile in Just Two Appointments!
Do you have a stained tooth that doesn't seem to ever respond to teeth whitening treatments? Do you have a chipped tooth that makes it hard to smile with confidence? Do you have a few crooked teeth but don't want to spend a year or more wearing orthodontic appliances? Here at Esplanade Dental Care, we offer a solution to all of these problems and more – veneers. This versatile treatment can instantly cover up just about any aesthetic flaw in a tooth. Plus, the process is quick – with veneers in Downers Grove, you can gain a gorgeous smile in just two appointments! Give our friendly team a call today to set up your FREE consultation.
What Are Veneers?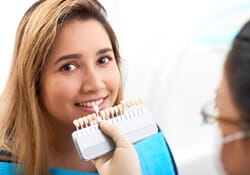 A veneer is a thin porcelain shell that is placed over a tooth's front-facing surface. Once in place, virtually all of the imperfections your tooth may have disappear. Not only can we customize the veneers to match the shape, size, and color of your pearly whites, but dental porcelain also resembles tooth enamel quite well, including the way it reflects light. Because of this, your results will look flawlessly natural!
As an incredibly versatile cosmetic dentistry solution, veneers can correct all of the following problems and more:
Stubborn discoloration or stains
Chipped or cracked enamel
Small gaps between teeth
Misshapen, short, or stubby teeth
Slightly crooked or rotated teeth
Irregular gumlines
The Veneers Process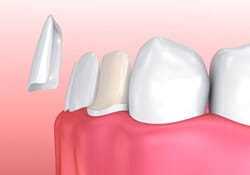 Not counting your initial consultation, it usually takes two appointments to transform your smile with veneers. During the first phase of your treatment, one of our dentists gently reshapes your tooth enamel to create room in your smile for the veneers. Then, we take impressions of the affected teeth. From those impressions, we create a mold that our partnered dental lab uses to make your personalized veneers. While they're being crafted, we can place temporary veneers to protect your teeth in the interim.
The second appointment, which takes place when the veneers arrive at our office a few weeks later, is much shorter. All we have to do is remove your temporaries, make any last-minute adjustments to your permanent veneers, and cement them to the fronts of your teeth.
Benefits of Veneers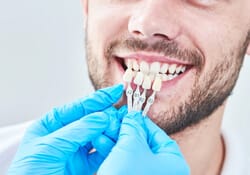 Veneers are a great option for many people seeking a more attractive smile. Here are just a few of the many reasons why your cosmetic dentist in Downers Grove may suggest veneers:
Correct several aesthetic issues simultaneously
Minimally invasive procedure
Results achieved in two appointments over the course of a few weeks
Seamless, natural-looking results
Can last for 10+ years with little maintenance
Understanding the Cost of Veneers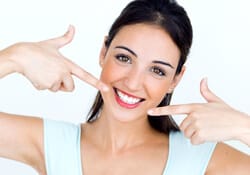 Because each veneer is customized according to the needs of your unique smile, the price you'll pay for veneers will differ from every other patient. While veneers may cost more than other cosmetic services, keep in mind that in terms of dental work, you tend to get what you pay for. As one of the longest-lasting cosmetic treatments we offer, you'll be making a great investment with veneers. Plus, you can't put a price on the confidence you'll gain!