INVISALIGN® CLEAR ALIGNERS – DOWNERS GROVE, IL
Straighten Smiles Seamlessly
At Esplanade Dental Care, Dr. Albert, Dr. Snow, and Dr. Stylski understand the pressures that many patients face when it comes to maintaining a professional, polished appearance. If you're interested in straightening your teeth but unwilling to undergo traditional orthodontic treatment because of its unnatural appearance, Invisalign in Downers Grover is an excellent, image-friendly alternative. Please contact us today if you're interested in exploring this option further with an initial consultation.
Why Choose Esplanade Dental Care For Invisalign?
Dental Insurance Welcome & Flexible Financing Available
Team of Experienced Dentists Who Truly Care
Evening Appointments Available to Make Your Treatment Convenient
How Invisalign Works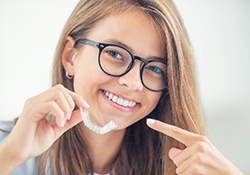 Instead of silver brackets and wires, Invisalign treatment gradually repositions teeth with a series of clear aligners. Each aligner is designed to represent a different stage of the patient's smile throughout the treatment process. You'll wear each set for an average of two weeks each before switching to the next one in the series. Patients undergoing Invisalign treatment will need to plan to attend a brief checkup at Esplanade Dental Care every six weeks so that we can assess your progress and provide a new set of aligners.
What to Expect at Your Invisalign Consultation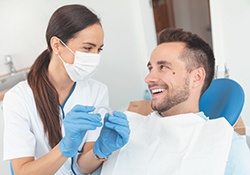 During your initial consultation, we'll evaluate your oral health and your orthodontic needs. Besides a visual examination, we will also take X-rays, images, and molds of your mouth to determine if you're a candidate for Invisalign. We'll also discuss your lifestyle habits and the results you want to achieve to ensure it's the best choice for you. While most patients are good candidates for Invisalign treatment, severe problems are typically better treated with traditional braces.
Once we've determined that Invisalign is a good choice for you, we'll walk you through your entire treatment plan step-by-step so you'll know exactly what to expect. Of course, we'll also take the time to answer any questions you may have about your treatment as well! Afterwards, we'll also go over your personalized estimate of costs, as well as all you payment options and how to make Invisalign affordable with financing through CareCredit.
Indications for Invisalign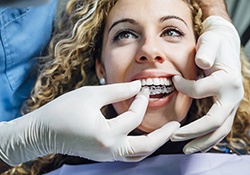 Apart from crooked teeth, our doctors may recommend Invisalign clear aligners for patients with the following orthodontic concerns:
Crowded Teeth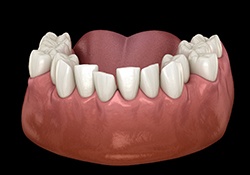 If your teeth are too close together, tooth decay and gum disease can become a real problem. Trapped bacteria and food particles can cause cavities and infection to develop. To prevent this from happening, Invisalign can create the space needed for your teeth to be in proper alignment.
Gaps Between Teeth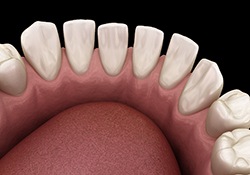 Just like too little space can be a problem, so can too much space. When gaps between your teeth cause food to become trapped, your risk for cavities increase. By seeking treatment with Invisalign, the aligners will gently shift your teeth to close these gaps and eliminate future problems.
Bite Alignment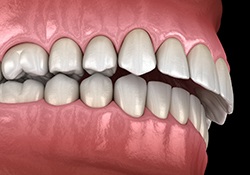 From TMJ/TMD disorder to teeth grinding, bite issues can wreak havoc on your oral health. Patients with an overbite, underbite, crossbite, or even an open bite can find relief with Invisalign in Downers Grove, which will work to shift your teeth and bring them into correct alignment along with your jaws and bite.
The Benefits of Invisalign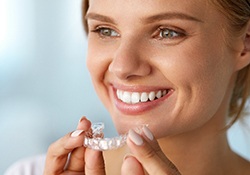 Invisalign is quickly becoming the most popular way for teens and adults alike to achieve the happy, healthy smile they deserve. There are many benefits that these clear aligners offer that can make your journey towards straighter teeth and a more aligned bite as pleasant as possible! Read on to learn more about just some of the benefits that our patients love the most about Invisalign.
Invisible Treatment, Natural Appearance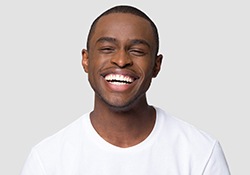 As the name implies, Invisalign aligners are the ideal treatment option for patients who want to maintain a natural appearance. While not entirely invisible, the aligners themselves are so thin and discreet that they'll usually be missed by people you interact with on a regular basis.
Removable for Optimal Convenience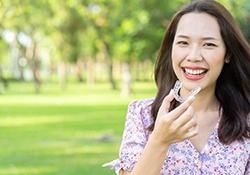 With Invisalign, you can easily brush and floss like normal at home because the aligners are removable. You could even take them out for short periods of time if you'd like to look your very best for a special event or a photo. Generally, patients will need to ensure that they're wearing their aligners for at least 22 hours a day to achieve optimal results.
No Food Restrictions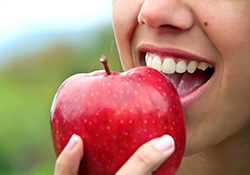 If you asked individuals who wear Invisalign what their favorite aspect is about treatment (apart from the invisible aligners), they would probably tell you it's that there are no food restrictions. With traditional braces, it can be difficult to enjoy many of the foods you love because of the possibility that it will get trapped in the brackets and wires or break them, but with Invisalign, all you need to do is remove your trays prior to eating, allowing you to eat whatever you want! Just remember to place your trays in a protective case to prevent damage.
Improved Comfort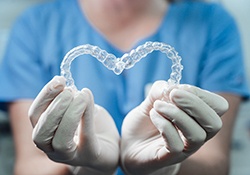 One of the greatest aspects of Invisalign is that there are no metal wires or brackets to irritate the soft tissues of your mouth. Traditional brackets and wires often dig into the soft tissues in the mouth, like the tongue, cheeks, gums, and lips, causing chronic discomfort for patients. The clear, smooth plastic of Invisalign aligners is very comfortable in comparison! Invisalign aligners are biocompatible and should cause absolutely no discomfort for you soft tissues.
Faster Treatment Time
Traditional braces can often require two or three years to be fully effective. While every case of Invisalign treatment is different, patients can expect to be finished on a speedier timeframe of 12 months on average. Considered to be one of the quickest orthodontic treatments available, the clear aligner technology makes it possible for you to receive treatment faster as well as reduce the amount of time you must spend in the dentist chair.
How Much Does Invisalign Cost?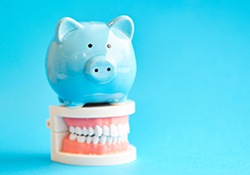 If you're ready to move forward with Invisalign aligners, we're happy to hear it! But first, it's important that you know how much you can expect to pay for treatment. Only during a consultation with a dentist in Downers Grove will you receive a confirmed estimate of how much your Invisalign will cost. Each patient and treatment timeline is different, so don't expect to pay the same as your co-worker who had them last year. However, treatment is likely more affordable than what you've heard.
Factors That Influence the Cost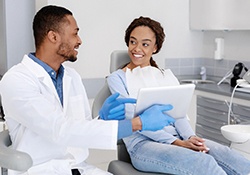 There is not a set price for Invisalign because the cost is determined by various factors that are unique to your treatment plan, like the severity of your case. If you have significant bite and alignment issues, you'll need more aligners than a person who only has minor concerns, which will increase the cost.
We'll provide you with a personalized estimate during your initial consultation and discuss the costs of your treatment. We'll help you find the solutions you need to get a straight smile without breaking the bank.
Is Invisalign Worth the Investment?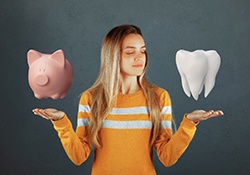 The appearance of your teeth directly influences your self-esteem. Correcting your alignment concerns can improve how you see your smile, giving your confidence a boost. This new outlook on life begins with clear aligners.
Invisalign is not only an investment in your self-esteem, but also your dental health. When your teeth aren't in their ideal positions, they are more difficult to clean thoroughly. This increases your risk of tooth decay and gums disease. Correcting your alignment concerns makes your oral hygiene more effective to reduce your risk of common dental issues.
Alignment problems can also cause complications with your bite. This can lead to uneven wear on your enamel that increases your risk of several problems, like tooth decay or a fracture. This can also cause strain on your temporomandibular joints, which are located on either side of your face and connect your jaw to your skull. Correcting your bite will improve your oral health and also your quality of life by preventing unnecessary jaw pain.
Invisalign FAQs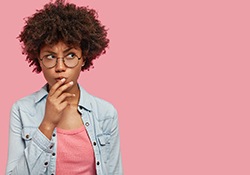 Invisalign has been a real game-changer in the world of orthodontics. Patients love that it gives them great results without the embarrassment or hassle of metal braces. With that said, at Esplanade Dental Care we completely understand that you need to have plenty of information before making a decision. With years of experience providing Invisalign in Downers Grove, we've compiled answers to some of the Invisalign FAQs we hear the most. But if there's anything else you'd like to know, you can get in touch anytime. We're always just a phone call away!
Is Invisalign Painful?
Every type of orthodontic treatment works by applying pressure to the teeth to move them into their ideal positions, so some initial discomfort is to be expected (particularly in the beginning as there's an adjustment period of several days to a week). Having said that, Invisalign is generally less painful than traditional braces. Also, you don't have to worry about the irritation to your lips, gums, cheeks, etc. that comes with metal brackets and wires.
Will Invisalign Affect My Speech?
For the first few days, some patients have a slight lisp while they're adjusting to their trays. After that, they're able to articulate clearly without any trouble. Many people don't have any speech issues at all.
How Do I Care for My Invisalign Aligners?
Use gentle pressure to put your trays in and take them out to avoid cracks or fractures.
To minimize the chance of accidentally throwing your trays away, make it a habit to store them in their protective case during meals instead of a napkin.
Brush after meals to prevent any food residue from staining your trays, especially if you've eaten things like turmeric, blueberries, or tomato sauce.
To avoid warping your aligners, don't expose them to hot temperatures.
To clean your trays, use only specially-made products (you can get these from us) or clear liquid soap. Don't use toothpaste or denture cleaner because these products can scratch your aligners.
Only drink plain water when your trays are in. Anything else can stain them, break them, or give them a bad odor.
Are Invisalign Results Permanent?
Invisalign has the potential to give you a beautifully straightened smile for life, but only if you wear a retainer according to our instructions after your treatment. After your teeth have been moved, whether with metal braces or Invisalign, using a retainer is a must to prevent them from shifting. For Invisalign, you'll use clear retainer trays that look and feel very similar to your aligners. After your treatment, we'll review how long you'll need to wear your retainers. At first, you'll likely need to wear them at least 22 hours per day, but eventually only at night.