Emergency Dentist – Downers Grove, IL
Need Dental Pain Relief? Let Us Help
A sudden dental emergency – whether it's a knocked-out tooth or a severe toothache that won't go away – can be frightening. At Esplanade Dental Care, Dr. Albert and Dr. Snow know how unpleasant such an experience is and do everything they can to bring you immediate, effective relief that'll help get rid of the pain and protect you from oral health complications. Call our office, and we'll find a way to fit you into our schedule as soon as possible.
How to Handle Common Dental Emergencies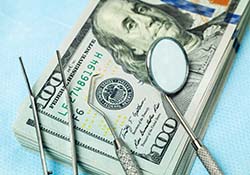 Is your emergency the result of poor oral hygiene, or did you have a sudden accident? Either way, we'll find the root of the problem and take the appropriate steps to address it. Here are some first aid tips that will help prepare you for some of the most common dental emergencies:
Toothaches
Sometimes tooth pain is caused by food or another object becoming stuck between your teeth; floss and rinse well to rule out this possibility. Advil or other painkillers will help control the pain, but don't put them directly on the gum tissue. Persistent toothaches could indicate an infection that will require a root canal, so call us as soon as possible.
Chipped/Broken Tooth
Gather up any large pieces that come loose; you'll want to bring them with you to your appointment. The tooth may be sensitive, but your saliva will help insulate it; that said, chewing could cause additional damage (and a tooth that's broken beyond repair needs to be removed), so if you must eat, only chew with the other side of your mouth. A cold compress can help keep any swelling under control.
Knocked-Out Tooth
Find the tooth and pick it up by the crown (not the root). There's usually only a small amount of time to try and replant a tooth, so don't delay in making an emergency appointment. After rinsing the tooth off, you can try and put it back in its socket; otherwise, carry it in your cheek pocket or a container of milk so that it stays moist.
Lost Filling/Crown
Try and save the crown if possible. A sensitive tooth can be sealed with dental wax, and over-the-counter pain medications can lessen any discomfort.
Preventing Dental Emergencies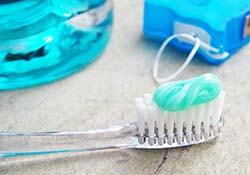 While there will always be a chance of your mouth suffering from some kind of physical trauma, adopting good habits will greatly decrease your risk. Don't bite down on ice, pen tips and other hard objects, and never use your teeth to open packages of any kind. Also, if you play a sport (even one that's low contact), always wear a mouthguard.
Brushing, flossing, and rinsing with mouthwash on a regular basis will help get rid of the bacteria that cause infections in your teeth and gums. You might miss a few spots without realizing it, but luckily a thorough checkup and cleaning at Esplande Dental Care will help take care of that!
Cost of Treating Dental Emergencies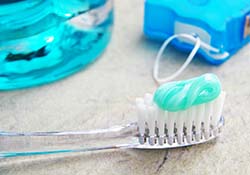 Sometimes it can be as simple as writing a prescription; other times an extraction or another form of advanced dental care is necessary. Whatever the case, we'll examine your situation and give you an estimate of the price so that you can begin to make a plan. Of course, our first priority will always be saving your smile!
Emergency Dentistry FAQs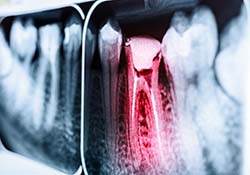 At Esplanade Dental Care, we want our patients to be as informed as possible about how to take care of their teeth and gums. That includes avoiding emergencies when possible and treating them when it's not. When a dental emergency strikes, however, the last thing you want is confusion along with your stress. That's why we have put together this list of the most common dental emergency questions that we get asked and answered them below for your convenience.
Will I Need a Root Canal?
This depends on the reason behind your toothache. If it's the result of a serious infection deep within the tooth, we may have to perform root canal therapy. While this procedure has a daunting reputation of being painful, it can actually relieve your dental discomfort. Your emergency dentist in Downers Grove will access the center of your tooth, removing the infected portion and the nerve which is causing your pain. Then, they will seal it up and place a filling or crown over the tooth to restore it to its full, original function.
Should I Seek Emergency Treatment Immediately?
Definitely! If you're experiencing some kind of dental pain, you should contact us right away, even if you're uncertain whether it's truly an emergency. While general medical issues often get better with time, dental problems typically worsen the longer you ignore them. When it comes to your oral health, it's much better to be safe than sorry. Especially in the case of dislodged or broken teeth, seeing us sooner rather than later can mean the difference between saving and losing your tooth. Additionally, most dental emergencies are painful to some extent, so you should come in for an appointment as soon as possible to we can alleviate your discomfort.
When Should I Go to the ER Instead of the Dentist?
You should visit the emergency room instead of us if your dental emergency also threatens your life. This includes situations like a jaw fracture or dislocation, serious infection, or swelling that hinders your ability to breathe. For all other dental emergencies that are not immediately life-threatening or do not involve a broken jaw, contact us instead.
What If I Bite My Tongue or Lip?
After calling us right away to schedule an emergency appointment, rinse out your mouth with warm water. Next, apply a piece of gauze or cloth to the area to curb any bleeding. Control potential swelling by placing a cold compress to your lip or tongue for up to 20 minutes at a time. If needed, take an over-the-counter pain medication like ibuprofen as directed on the bottle. Until your injury is completely healed, it's a good idea to avoid hot, spicy, or acidic foods and drinks, as they can delay the healing process by irritating the site.