Cosmetic Dentist in Downers Grove, IL

At our cosmetic dentist office in Downers Grove, Dr. Albert and Dr. Snow offer a host of procedures to meet the needs of our patients because each person is unique. If you are interested in improving your smile, a cosmetic dental procedure may be for you. Having beautiful teeth can improve your confidence and your self-esteem, and it has a real, long-term positive impact on your life. We are proud to offer cosmetic dentistry procedures at our Downers Grove practice because we have witnessed firsthand the effect it has on our patients' lives.
To schedule a consultation with our experienced dental staff, please contact Esplanade Dental Care today. Dr. Albert can discuss your goals with you in person and recommend a course of action based on your needs and dental history.
Veneers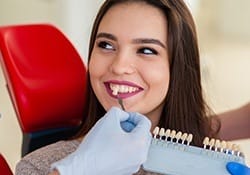 Veneers are ceramic coatings that are placed on the outside surfaces of crooked, stained, chipped, or misshapen teeth. Because the ceramic in veneers is slightly translucent like the enamel of a natural tooth, veneers give off a natural and aesthetically pleasing appearance. In fact, the color of veneers can even be matched to your existing teeth so that the veneer blends in and is completely inconspicuous. Applied with a dental cement or resin bond, the veneers are placed after a small amount of enamel has been removed from the surface of the tooth (temporary veneers will serve as placeholders while the permanent veneers are being fabricated). Once in place, the veneers can be expected to last for 10 years or more with little difficulty, assuming they are properly maintained. At our cosmetic dentistry office in Downers Grove, we believe that veneers are a great solution for individuals who are looking to improve the aesthetics of their smile or repair superficial flaws.
Metal-Free Dental Restorations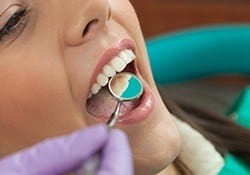 When you're in need of a dental crown, inlay, onlay, or other restoration to correct an imperfect tooth, Esplanade Dental Care offers high-quality materials that are beautiful and free of potentially harmful metals. Your new smile addition will have the same translucent qualities as natural tooth enamel and even reflect light in the same way. It also won't react as strongly to hot and cold temperatures, resulting in more long-term oral comfort, and even patients with strong allergies to dental metals will be able to receive them safely.
Learn More About Metal Free Restorations
Direct Cosmetic Tooth Bonding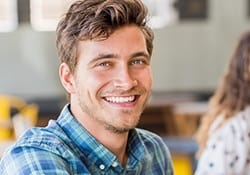 Though cosmetic tooth bonding and the placement of porcelain veneers at first appear to be very similar procedures (veneers are also bonded to the teeth with a dental cement or resin), they are in fact quite different. Cosmetic bonding involves applying a dental composite that is made of various synthetic materials such as silicon dioxide directly to the teeth in a malleable form, at which point it is hardened - or cured - with a high intensity lamp. Veneers on the other hand are ceramic shells and thus solid pieces that are affixed to the teeth. Because the dental composite is applied and shaped rather than placed, it is ideal for repairing a broken tooth front or filling in gaps caused by cavities and chips. It can also be used to eliminate discolorations or spots in a manner that is more natural than placing a veneer.
Dental composite is blended specifically for the patient, which means it can be mixed to match the natural shading and color of the patient's teeth. It is applied after the surface of the recipient tooth has been lightly distressed (as the bonding agent holds better to a rough surface) and is then sculpted to the proper shape. Because the composite has a paste-like consistency before it is cured, it is an ideal solution for a multitude of dental flaws.
Learn More About Direct Bonding
Teeth Whitening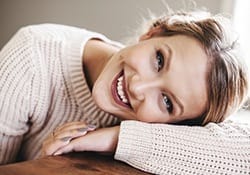 If you want to improve the look of your smile, one of the easiest and simplest ways to do so is with cosmetic teeth whitening. Modern teeth whitening procedures can whiten the teeth by several shades, providing a healthier, more youthful appearance. As we age, our teeth begin to become stained and discolored as a result of eating habits, grinding, chips, the aging process, and other lifestyle choices, such as smoking. With teeth whitening, an individual can reverse this process.
With our in-office teeth whitening procedure, we can significantly change the color of a patient's teeth in a short period of time. Applying a concentrated peroxide gel directly to the teeth over several 15 to 20 minutes sessions often yields the results the patient is looking for, though in some severe cases, a patient may be asked to return for another round of sessions to maximize the results. It should be noted that though teeth whitening can take years off of a patient's teeth and make them appear several shades whiter, the longevity of the results will depend on the patient's oral hygiene regimen and eating habits.
Learn More About Teeth Whitening
Cosmetic Dentistry FAQs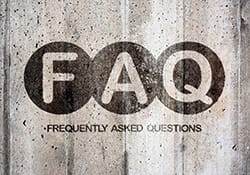 Are you ready to invest in a confident smile? Your cosmetic dentist in Downers Grove can help you achieve your picture-perfect smile using a customized treatment plan. Although you're excited to enhance your teeth, we know you have several questions before you're ready to commit to a procedure. We'll take the time to explain the process and what you can expect during your consultation. While you wait for your appointment, here are the answers to a few of the most common questions we're asked by our patients.
What are common cosmetic procedures?
Thanks to new innovations in dentistry, you have more options than ever to achieve a radiant smile. We'll perform a thorough consultation to evaluate your aesthetic concerns and discuss the results you want to achieve. Afterward, we'll explain which procedure(s) we recommend, which may include:
Porcelain veneers
Metal-free dental restorations
Direct cosmetic tooth bonding
Teeth whitening
Dental implants
Depending on your exact needs, you might be a candidate for porcelain veneers. This allows us to correct several issues using just one treatment, so you can have a radiant smile in as few as 2 appointments.
How long will it take?
There isn't anyway to determine how long your treatment process will take without first performing a consultation. Depending on your individual plan, you may only need 1 appointment. If your concerns are a bit more complex, it may require multiple visits to transform your teeth. We know your time is valuable, which is why we streamline your dental care using the latest technological advancements, such as digital X-rays, intraoral cameras, and a CT cone beam scanner.
Can my teen benefit from cosmetic dentistry?
Believe it or not, there are many treatments suitable for teens, like metal-free restorations, direct bonding, or teeth whitening. Other procedures may require your child to be finished growing, like dental implants. We'll explain their treatment options during their initial consultation to help them achieve the confident smile they deserve.
How much does cosmetic dentistry cost?
There isn't a set fee for cosmetic dentistry because the cost is based on your specific treatment plan. We'll provide you with a custom estimate during your initial consultation and discuss the fees associated with your plan. A member of our team will take the time to explain your payment options to help you find the solutions you need to keep your dream smile affordable. Besides traditional payment methods, we also accept third-party financing.
Can I use my dental insurance?
In the past, it was rare for a dental insurance company to cover any cosmetic dentistry because they are elective procedures. Today, things are a bit different because cosmetic and restorative dentistry often overlap. As a result, if a procedure is necessary for your oral health, your dental insurance may cover a portion of the cost, such as dental bonding to fix a broken tooth. A member of our team will work with your insurance carrier to maximize your annual allowance to lower your out-of-pocket expense.