Teeth Whitening - Downers Grove, IL
Turn Back the Hands of Time!
Is the weight of a dull, discolored smile making you feel insecure during social or career events? You do not need to hide behind stains. Esplanade Dental Care can turn back the hands of time through cosmetic dentistry and take years off your appearance with a professional whitening treatment. We use the Zoom! Whitening system to get your smile significantly bright after just one appointment. We will help you invest in your confidence with teeth whitening in Downers Grove.
What Causes Tooth Discoloration?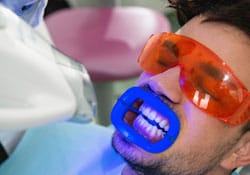 No matter how hard you try, you cannot avoid your teeth darkening over the years because it is a natural part of aging. Your enamel thins from daily wear and tear. This causes more of your yellowish dentin to be visible, causing your teeth to appear darker.
Brighten Your Smile with Zoom! Whitening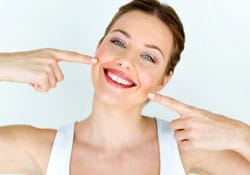 You probably turned to over-the-counter whitening products at the first sign of discoloration. They are available in many forms and offer a convenient solution. Although they claim to provide noticeable results, we will not see a significant change. They do not contain professional-grade whitening agents, so the results you achieve are minimal.
The only way to get the noticeable results you want is with the help of your cosmetic dentist in Downers Grove. After an initial consultation to ensure you are a candidate for the treatment, you are scheduled for your transformation.
We apply a protective barrier to your lips and gums to avoid causing any irritation to your soft tissues. We then apply a highly-concentrated whitening gel to your teeth. We activate the whitening agents in the gel using a special light for 15 to 20-minute intervals. As the gel penetrates your enamel, it disrupts the discoloration molecules to get your teeth as much as 8 shades whiter after just one session. Depending on the results you want to achieve, we may recommend you have more than one session.
Maintaining a Bright Smile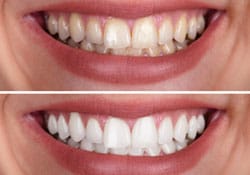 Your new smile can last for several years with the right aftercare. You can protect your investment by:
Use a soft-bristled toothbrush and a fluoride toothpaste to clean all surfaces of your teeth for at least 2 minutes twice a day.
If you eat or drink something dark in color, like blueberries, brush your teeth right away or rinse your mouth with water.
Use a high-quality dental floss to clean in between each tooth daily.
Do not smoke or use tobacco.
Limit your consumption of darkly pigmented foods and drinks.
Visit your dentist twice a year for a cleaning and checkup.
Understanding the Cost of Teeth Whitening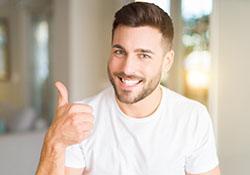 Even if you care and clean your smile every day, your pearly whites can become discolored over time. While this is natural, it doesn't mean you have to settle for a grin you aren't happy with. At Esplanade Dental Care, our team offers in-office teeth whitening to help create the bright smile of your dreams. While you can enjoy many benefits from this treatment, you'll want to know about the overall price before jumping on board. Since there isn't a set price, you'll have to schedule an initial consultation with us to receive a more precise estimate of what you can expect to pay. Read on to learn more about the cost of teeth whitening in Downers Grove.
Factors That Affect the Cost of Teeth Whitening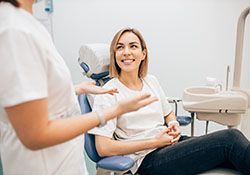 Several factors influence the overall price of professional teeth whitening. Some of them may even affect how many visits you'll need to achieve your dream smile. The most common factors include:
The complexity of your discoloration or staining
The kind of discoloration you have (extrinsic vs. intrinsic)
Any necessary preliminary dental treatments, such as fillings or dental crowns.
Types of Teeth Whitening: What Do They Cost?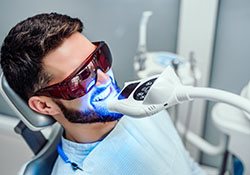 There are various types of teeth whitening, each with its unique price range. Here's what you can usually expect from each cosmetic option and their costs:
In-office teeth whitening: This procedure can go anywhere between $400 and $800. In rare cases, it can go up to $1,000.
At-home whitening kit: This treatment involves custom-made whitening trays and typically costs a few hundred dollars.
Over-the-counter whitening trays: These kits are not custom-crafted for your specific smile, which is why they cost $100 or less.
Store-bought gels and strips: These are more affordable options, with prices between $20 and $40, and can brighten your smile for up to two weeks.
Inexpensive vs. Professional Teeth Whitening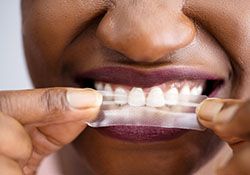 If you're working with a budget, it might be tempting to opt for the more affordable teeth whitening solutions. However, you should remember that there's a close correlation between the quality of cosmetic dental treatments and the amount you pay.
Those who choose more affordable options like whitening strips and gels tend to see lackluster results. Patients who undergo professional teeth whitening are likely to receive quick and dramatic outcomes. And with an in-office treatment, you can expect to enjoy a bright and beautiful grin in about an hour. For this reason, you'll want to consider your smile goals when choosing the best teeth-whitening option for you.
Options for Making Teeth Whitening Affordable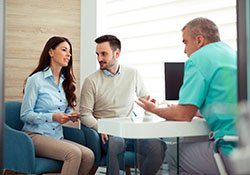 Cosmetic dentistry isn't usually covered by dental insurance, so you may not get coverage for teeth whitening. That said, it doesn't mean you'll be completely out of options. Our team is proud to offer alternative financing with CareCredit—a third-party financier that can help split up the cost of your treatments into smaller, monthly installments. Many of their plans also come with little to no interest, meaning you'll be able to receive the bright smile you deserve while staying within your budget!
Get a Bright Smile Today!
You can achieve a bright smile quickly using Zoom! Whitening. Contact our office today to see if professional teeth whitening is right for you.
Teeth Whitening FAQs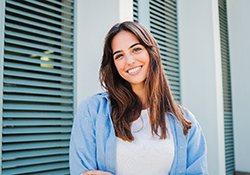 If you still have questions about professional teeth whitening treatments – from what makes them different than store-bought options to how long it takes to see results – you're in the right place. Below, we've answered FAQs about teeth whitening so you can feel as informed as possible heading into your consultation. Of course, if you can't find the answers you're looking for here, you're also welcome to get in touch with our team directly too!
Is Teeth Whitening Permanent?
Unfortunately, no. The results of professional teeth whitening typically last anywhere from several months to a few years, but the lifespan really depends on how well you care for your smile. That's why we encourage our patients to take proactive measures, including brushing twice a day, using a straw when drinking dark-colored beverages, and not using tobacco products. It's also beneficial not to indulge too much in dark-colored foods, like balsamic vinaigrette, and to visit us every six months for a checkup and cleaning.
What's the Difference Between Professional and Store-Bought Teeth Whitening?
There are several key differences between professional and store-bought teeth whitening treatments. To begin, the entire process starts with a thorough exam of your teeth and gums when you opt for professional treatments. This ensures that your oral health isn't negatively impacted during the whitening process (something that can't be said for over-the-counter kits). Furthermore, the treatments we offer are customized to each patient's unique needs. Store-bought options, on the other hand, rely on one-size-fits-all applicators, which are flimsy and don't effectively cover your teeth. If you're interested in learning more about the benefits of professional whitening treatments, then don't hesitate to ask our team during your consultation!
Does Teeth Whitening Damage Enamel?
No, professional whitening treatments do not damage your enamel. To ensure that's the case, we examine the condition of your teeth at your initial consultation. If there is even a minor cavity detected, then we will administer the necessary restorative dental care first. That way, the final result is a smile that's healthy and beautiful.
Note: many at-home teeth whitening remedies can damage your enamel, such as using activated charcoal. That's why we always encourage you to talk to our team first. That way, we can ensure that your oral health is maintained in your pursuit of a brighter, whiter smile.
How Long Does Teeth Whitening Treatment Take?
Thanks to our safe, effective, and reliable in-office teeth whitening treatments, you can noticeably brighten your smile in just one visit. We'll simply apply the whitening gel and use a special light for 15-20 minutes at a time to remove stains. That's another reason professional whitening treatments are worth the investment: they are convenient, fast, and painless! So, whether you are transforming your smile for a wedding, family reunion, or job interview, you won't have to wait long to get the results you desire.