Teeth Whitening - Downers Grove, IL
Turn Back the Hands of Time!
Is the weight of a dull, discolored smile making you feel insecure during social or career events? You do not need to hide behind stains. Esplanade Dental Care can turn back the hands of time through cosmetic dentistry and take years off your appearance with a professional whitening treatment. We use the Zoom! Whitening system to get your smile significantly bright after just one appointment. We will help you invest in your confidence with teeth whitening in Downers Grove.
What Causes Tooth Discoloration?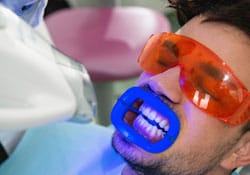 No matter how hard you try, you cannot avoid your teeth darkening over the years because it is a natural part of aging. Your enamel thins from daily wear and tear. This causes more of your yellowish dentin to be visible, causing your teeth to appear darker.
Brighten Your Smile with Zoom! Whitening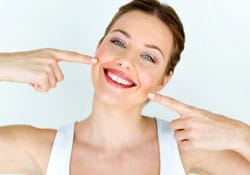 You probably turned to over-the-counter whitening products at the first sign of discoloration. They are available in many forms and offer a convenient solution. Although they claim to provide noticeable results, we will not see a significant change. They do not contain professional-grade whitening agents, so the results you achieve are minimal.
The only way to get the noticeable results you want is with the help of your cosmetic dentist in Downers Grove. After an initial consultation to ensure you are a candidate for the treatment, you are scheduled for your transformation.
We apply a protective barrier to your lips and gums to avoid causing any irritation to your soft tissues. We then apply a highly-concentrated whitening gel to your teeth. We activate the whitening agents in the gel using a special light for 15 to 20-minute intervals. As the gel penetrates your enamel, it disrupts the discoloration molecules to get your teeth as much as 8 shades whiter after just one session. Depending on the results you want to achieve, we may recommend you have more than one session.
Maintaining a Bright Smile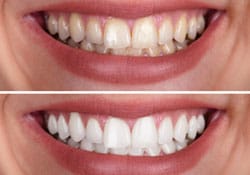 Your new smile can last for several years with the right aftercare. You can protect your investment by:
Use a soft-bristled toothbrush and a fluoride toothpaste to clean all surfaces of your teeth for at least 2 minutes twice a day.
If you eat or drink something dark in color, like blueberries, brush your teeth right away or rinse your mouth with water.
Use a high-quality dental floss to clean in between each tooth daily.
Do not smoke or use tobacco.
Limit your consumption of darkly pigmented foods and drinks.
Visit your dentist twice a year for a cleaning and checkup.
Get a Bright Smile Today!
You can achieve a bright smile quickly using Zoom! Whitening. Contact our office today to see if professional teeth whitening is right for you.