Direct Bonding – Downers Grove, IL
Erasing Flaws for Beautiful Smiles & Boosted Confidence
When you look at your smile in the mirror, do you see small chips, stains, or slight misalignment that throw off the appearance of your smile? If so, direct bonding in Downers Grove may be perfect for you. This amazing cosmetic service erases imperfections in the smile, and we can provide this treatment in one simple appointment. Keep reading to learn more about direct bonding and how you can benefit from it!
What is Direct Bonding?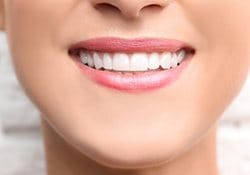 Direct bonding utilizes the same material as tooth-colored fillings. This is a special blend of resin and silica that mimics the look, feel, and function of your natural teeth. The composite resin can be used to repair chips, reshape teeth, fix slight crookedness, and other minor cosmetic deficiencies. After treatment, you can enjoy the beautiful smile you've always wanted.
The Direct Bonding Procedure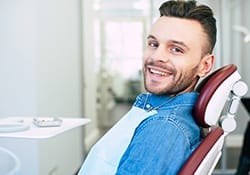 Once we have decided that direct bonding is right for you, we'll schedule your appointment. First, we will ensure that you're comfortable. We offer sedation dentistry if you would like to enjoy a greater sense of relaxation. Then, we will prepare the tooth by causing some slight abrasion that allows the resin to bond more easily. Next, the composite resin is placed on your tooth, we will harden it with a special heating lamp, and then sculpt it in place to match the rest of your natural smile. The final step is polishing the direct bonding so that it reflects light like your teeth. All of this can be completed in a single appointment that lasts about an hour to 90 minutes.
Who is a Good Candidate for Direct Bonding?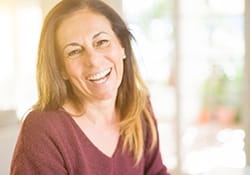 The best way to know if you're a good candidate for direct bonding is to visit our office for a consultation. Our experienced cosmetic dentist in Downers Grove will carefully examine your smile, the condition of your oral health, and any areas that you want to improve. After, we will be able to give you a personalized treatment plan that includes cost and how we can use direct bonding to upgrade your teeth. Typically, direct bonding is good for patients with slightly chipped, misshapen, discolored, or crooked teeth. If you have flaws that are too large to be treated with direct bonding, we may recommend porcelain veneers or a combination of other cosmetic services.
The Benefits of Direct Bonding
We offer direct bonding because of its many benefits, including:
Speed: Transform your smile in just one quick and easy appointment!
Beauty: Enjoy seamless repairs for a beautiful set of teeth.
Affordability: Direct bonding is one of the more affordable cosmetic dentistry services available.
Confidence: If you've been hiding your smile due to its imperfections, direct bonding will help you flash your teeth with boosted self-esteem in any setting.
Are you ready to give yourself a boost in confidence? Contact our office today to take your first step toward your dream smile!