Dental Office - Downers Grove, IL
Why we're the best dentist for your family
At Esplanade Dental Care, we understand that enjoying a happy, healthy smile takes a lifetime commitment, and Dr. Sherif Albert, Dr. Christine Snow, and the rest of our team want to partner with patients every step of the way in the pursuit of this important goal. Going to the dentist's office doesn't have to be a dreaded experience – patient comfort is an important priority for us, and we also enjoy forming lasting friendships with the people we treat. Whether you're seeking a six-month checkup or advanced restorative care for extensive tooth loss, we have the time-tested skills and genuine passion needed to leave you smiling again and again.
Do you have any questions or concerns that our team can help you with? Would you like to schedule a first appointment? Our practice is located in Downers Grove, IL and serves the greater Chicago area. Please contact us today! If you're interested in learning more about what makes our practice uniquely wonderful, keep reading below:
State-of-the-Art Dental Technology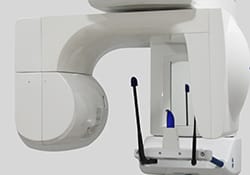 The dental field is constantly in motion, developing better techniques and technologies that will benefit patients. At Esplanade Dental Care, we strive to stay right at the forefront of this growth. Our office features several modern touches that help to improve every stage of dental treatment, including digital X-rays, intraoral cameras, and even a state-of-the-art Cone Beam for exceptional preciseness.
All Under One Roof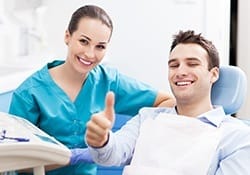 It can be frustrating to choose a dental office to call home only to be told that you'll need to travel elsewhere to see a specialist. That's why our Downers Grove practice features an impressively lengthy menu of treatment options, including several specialty services. As a highly-trained restorative and cosmetic dentist, Dr. Albert is happy to address his patients' needs in the same location where they receive essential general care for optimal convenience and comfort.
Friendly Dental Team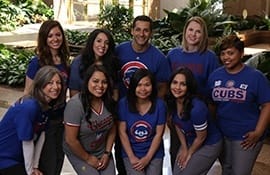 Patients deserve to feel relaxed and at ease at the dentist's office, and our excellent team goes a long way towards helping them achieve this. Our hygienists, assistants, and coordinators are not only highly knowledgeable and great at their jobs, but also extremely friendly at every stage of treatment. They'll make sure that your questions are always answered and that any concerns are addressed to your liking. Additionally, they all have great smiles!
Patient Friendly Hours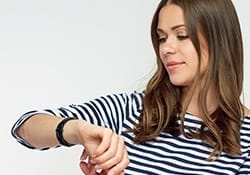 Far too often, patients struggle to find a good time for important dental care because of their busy work, school, or family schedules. That's why Esplanade Dental Care offers extended hours several days a week. For instance, we open at 7:20am on Wednesdays and stay open until 7:00pm on Thursdays. We enjoy being able to accommodate your needs and help you achieve your best, brightest smile without unnecessary strain.