Advanced Technology in Downers Grove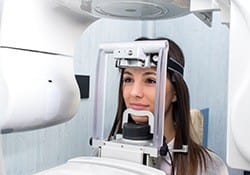 The world of dentistry is constantly evolving for the better, and Esplanade Dental Care wants to stay right at the forefront of it for the sake of our valued patients. Here in Downers Grove, Dr. Albert and Dr. Snow utilize advanced tools whenever possible, elevating comfort, accuracy, speed of treatment, and more to even higher levels. Our modern approach will help your smile stay healthier and stronger over the years. Please contact us today if you have any questions, or if you're ready to schedule a first appointment.
Intraoral Camera
Digital X-Rays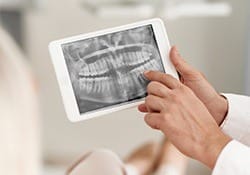 There is a lot of information about your smile and general oral health that is well-hidden under the teeth and gums, which is why our team strongly recommends undergoing a full series of dental X-rays every year. Our office utilizes digital radiography as a much-improved alternative to traditional film, which eliminates the need for darkrooms and develops high-resolution images in mere seconds. Better yet, any radiation our patients are exposed to during this process will be kept at an absolute minimum.
CT / Cone Beam Scanner