Advanced Technology in Downers Grove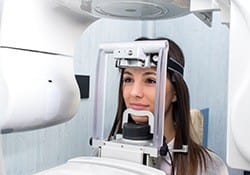 The world of dentistry is constantly evolving for the better, and Esplanade Dental Care wants to stay right at the forefront of it for the sake of our valued patients. Here in Downers Grove, Dr. Albert and Dr. Snow utilize advanced tools whenever possible, elevating comfort, accuracy, speed of treatment, and more to even higher levels. Our modern approach will help your smile stay healthier and stronger over the years. Please contact us today if you have any questions, or if you're ready to schedule a first appointment.
Intraoral Camera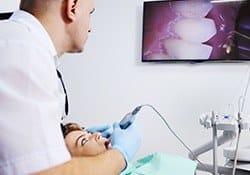 If you've ever found yourself wondering what your dentist sees as they peer into your mouth, intraoral cameras can provide valuable insight. The process is simple – our team will insert a camera-tipped wand and start capturing high-resolution images right away. These images reach our computer system and then are transferred to a TV monitor in the operatory for easy viewing. This allows us to refer to them throughout your appointment for educational purposes and also to ensure that our own diagnoses are as precise as possible.
Digital X-Rays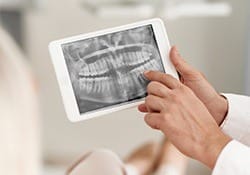 There is a lot of information about your smile and general oral health that is well-hidden under the teeth and gums, which is why our team strongly recommends undergoing a full series of dental X-rays every year. Our office utilizes digital radiography as a much-improved alternative to traditional film, which eliminates the need for darkrooms and develops high-resolution images in mere seconds. Better yet, any radiation our patients are exposed to during this process will be kept at an absolute minimum.
CT / Cone Beam Scanner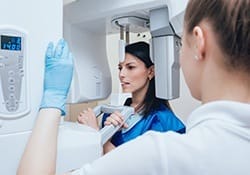 When planning advanced treatment like dental implant placement or root canal therapy, our dentists want to always ensure that their approach is safe, precise, and designed for absolute success. In order to fully understand your unique smile, we will capture three-dimensional, panoramic X-rays with our state-of-the-art Cone Beam. These images are much more comprehensive than a traditional digital X-ray and will reveal even the smallest details regarding a person's oral structures, including the locations of facial nerves and sinuses.