Periodontal Therapy Helps Your Gums Stay Strong
Periodontal disease (also known as gum disease) may start out gradually, but advanced and untreated instances of this infection can destroy healthy oral bone and tissue. In fact, it's the leading cause of adult tooth loss in the United States. At Esplanade Dental Care, Dr. Albert and Dr. Snow strive to be as non-invasive as possible when treating periodontal disease and helping patients regain a truly healthy smile. If you notice any oral bleeding when brushing and flossing or overly swollen and red gum tissue, don't hesitate to contact us here in Downers Grove, IL and schedule a visit. We see patients from all over the greater Chicago area.
Scaling & Root Planing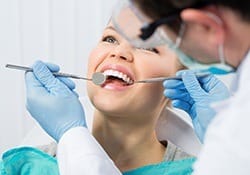 Scaling and root planing can essentially be thought of as a more in-depth cleaning than what you'd typically receive at a professional hygiene appointment. During this process, our team will focus on eliminating accumulations of harmful plaque from above and underneath the gum line with special instruments. We will then target the tooth roots, which are likely to develop rough surfaces over time that attract infectious bacteria. By smoothing these surfaces, we can reduce your risk of further flare-ups. Patients should expect this process to take a few separate appointments, depending on the severity of their condition.
Antibiotic Therapy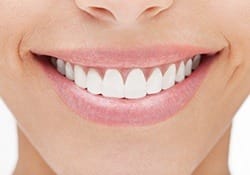 Our dentists often recommend site-specific antibiotic therapy as a supplement to scaling and root planing. We'll apply the medication to the gum line so that it can continue to eliminate any remaining bacteria that may have been missed during initial treatment. Our goal is to ensure the highest level of success possible, leaving patients with a smile that is truly healthy once more and helping them avoid invasive surgical procedures.