Root Canal Therapy in Downers Grove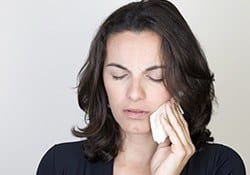 Why Would I Need a Root Canal?
Root canals are necessary when decay and damage access the pulp layers of the tooth where the nerve is housed. When damaged structures access the nerve tissue, the result can be severe pain and sensitivity, and root canals allow us to remove the damaged structures and save the tooth from extraction.
What Symptoms Should I Look For?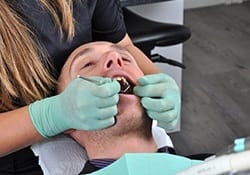 We will be happy to assess your situation and help you determine whether or not you need a root canal when you reach our office. However, we do see the majority of patients in need of root canal on an emergency basis, so it's important for you to reach out to our team if you experience any combination of the following warning signs:
Severe toothache that may be a dull, constant throb or sharp pain when biting down
Dental sensitivity that lingers following exposure to heat or cold
Discoloration of the tooth, usually dark coloring near the gum line
Inflammation or infection in the gum tissue
Other signs of infection, including fever
How are Root Canals Performed?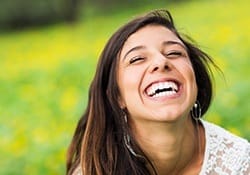 Root canals are actually very straightforward procedures. We begin by drilling a small access hole from the top of the tooth into the pulp layer. Then, we remove the damaged pulp and nerve tissue. The tooth is refilled, and the access hole is sealed shut. For the majority of patients, we will also place a custom dental crown restoration. Once in place, your dental crown will strengthen and protect the remaining healthy tooth structure. In some cases, we may also need to provide oral or topical antibiotics to remove infection before we complete your treatment.
Do I Need to Change My At-Home Hygiene Routine?
Immediately following your root canal, you may want to avoid chewing on that side of the mouth and take extra care when brushing and flossing around the tooth, which may be sensitive for a few days after your root canal. Once the minimal irritation or inflammation subsides, you should be able to brush and floss as usual. If you have a porcelain crown protecting your root canal treated tooth, you may want to switch to a softer toothbrush and minimally abrasive toothpaste to avoid excessive wear. Using a waxed floss may also be beneficial to avoid snagging or pulling around the crown.