Relieve Chronic Jaw Pain with TMJ / TMD Therapy
The temporomandibular joint (also known as the TMJ) is a relatively small part of the human body with a big purpose – it connects your jawbone to the skull, facilitating essential actions like eating and speaking. Unfortunately, dysfunction within the TMJ and the surrounding facial muscles can occur for a variety of reasons over time, leading to severe pain. At Esplanade Dental Care, our experienced doctors are very familiar with TMJ disorder and offer several therapy options to address the issue and restore harmony to your overall oral health. Please contact us today here in Downers Grove, IL if you're interested in attending a consultation.
Diagnosis & Treatment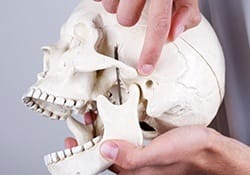 TMJ disorder is a complex condition, and it can be sourced back to several root causes. While every patient's case will manifest in a unique way, common symptoms that you should bring to our attention immediately include:
Excessive pain and/or tenderness throughout the jaw, face, neck, or shoulders
Strong aches that feel like they're coming from the ear or near it
A jaw joint that regularly clicks and pops
Difficulty with properly chewing food or opening and closing the mouth
During your consultation, Dr. Albert will thoroughly review the TMJ, your resting bite, your teeth, and other areas that may reflect tell-tale symptoms of TMJ disorder. If we determine that you do have the condition, we can start working on the ideal therapy immediately.
Equilibration / Occlusal Adjustments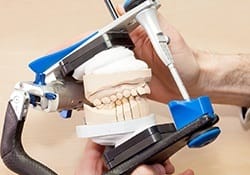 If an uneven or misaligned bite is contributing to the presence of TMJ disorder, we may recommend occlusal adjustment (also known as equilibration) to correct the issue. This process will involve our dentists carefully altering the structures of one or more teeth with common restorative services in order to spread biting pressure more evenly throughout the mouth, bringing back a sense of harmony to your oral structures and alleviating TMJ-related strain.
Occlusal Splints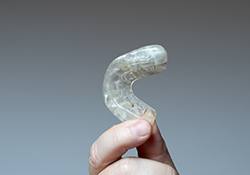 Alternatively, our team may determine that a custom-made occlusal splint (essentially a mouthguard) would be the ideal treatment option. This device can help prevent bruxism (teeth grinding), which is a common cause of TMJ disorder, and also adjust the jaw into a more comfortable position for rest. In many cases, the diligent use of an occlusal splint can even permanently correct the jaw for long-term relief!