Cost of Invisalign – Downers Grove, IL
Get a Straight Smile with Clear Aligners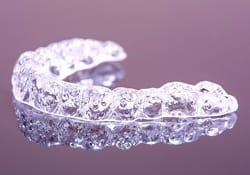 If you've experienced orthodontic regression or you missed your chance to get braces as a child, clear aligners provide the discreet solution you need to get a straight smile. The aligners apply consistent pressure to your teeth to gradually move them into their ideal positions. Although they offer a variety of benefits, you're concerned about the cost of Invisalign in Downers Grove. There's nothing to fear. The treatment is more affordable than what you've likely heard.
Factors That Influence the Cost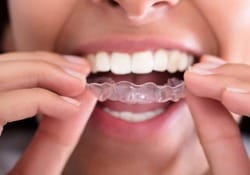 There is not a set price for Invisalign because the cost is determined by various factors that are unique to your treatment plan, like the severity of your case. If you have significant bite and alignment issues, you'll need more aligners than a person who only has minor concerns, which will increase the cost.
Is Invisalign Worth the Investment?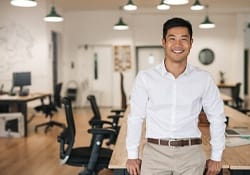 The appearance of your teeth directly influences your self-esteem. Correcting your alignment concerns can improve how you see your smile, giving your confidence a boost. This new outlook on life begins with clear aligners.
Alignment problems can also cause complications with your bite. This can lead to uneven wear on your enamel that increases your risk of several problems, like tooth decay or a fracture. This can also cause strain on your temporomandibular joints, which are located on either side of your face and connect your jaw to your skull. Correcting your bite will improve your oral health and also your quality of life by preventing unnecessary jaw pain.
What to Expect During the Consultation?
During your initial consultation, we'll evaluate your oral health and your orthodontic needs. Besides a visual examination, we will also take X-rays, images, and molds of your mouth to determine if you're a candidate for Invisalign. We'll also discuss your lifestyle habits and the results you want to achieve to ensure it's the best choice for you.
After creating your personalized estimate, we will explain the cost of each service. In some cases, our dental insurance can be used to pay for a portion of the treatment. We'll explain any remaining balance and your payment options, like using third-party financing with CareCredit.
Get a Straight Smile Today!
If you're ready to straighten your teeth in Downers Grove, choose the clear choice in orthodontics. Contact our office today to schedule your consultation for Invisalign. We'll help you invest in your smile and your confidence using a nearly invisible solution.