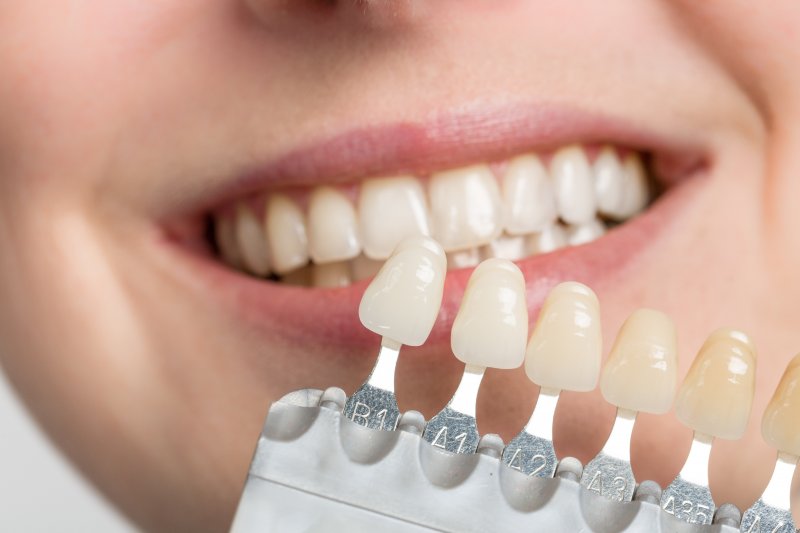 You may, at times, look at your smile in the mirror and feel some degree of distaste for how it looks. You're not alone in this as a survey conducted by OnePoll of over 20,000 people revealed that three in five Americans don't like the way their smile looks. For you, cosmetic dentistry could change that.
If you want to discover what cosmetic dentistry can do for the appearance of your smile, continue reading. You could take your grin from drab to fab in virtually no time.
Treatment 1: Teeth Whitening
What is the fastest and easiest way to put some "oomph" in your smile? Teeth whitening. The professional whitening kits that dentists employ use the power of concentrated hydrogen peroxide to remove years of staining from teeth.
The same study performed by OnePoll revealed that 76 percent of first impressions occur during the first smile. Having bright white teeth can go a long way in improving that impression, and it could take as little as one trip to the dentist.
Treatment 2: Cosmetic Dental Bonding
For small chips, gaps, and cracks that may detract from the aesthetics of your grin, cosmetic dental bonding could be the answer. In this treatment, your dentist will use a dental-grade resin that hardens under a curing light.
Using this resin, your dentist can fill, reshape, and recontour your teeth to restore functionality and looks. The resin is strong enough to withstand the normal rigors of chewing and blends seamlessly into your natural smile.
Treatment 3: Dental Veneers
If you have multiple dental imperfections you'd like to treat at once, dental veneers offer a fantastic solution. Veneers are hard shells made of dental-grade porcelain that cover the front of a tooth.
This dental treatment can fix stains, gaps, chips and cracks, and can even straighten teeth that are slightly misaligned. They are a truly transformative option for patients who want to change the way their smile looks.
You may not like your smile right now, but a dentist appointment could change that. More than that, it could change your self-esteem and your outlook on life for the better. If you could look into the mirror and start loving what you see, wouldn't it be worth the time?
About the Practice
At Esplanade Dental Care, their team of professional and caring dentists knows that your smile is more than teeth. With a wealth of knowledge, experience, and the latest in dental technology, they are ready to meet your oral health needs and make a treatment plan unique to you. To schedule a cosmetic dentistry consultation, call (630) 493-0914 or visit the website to learn more.