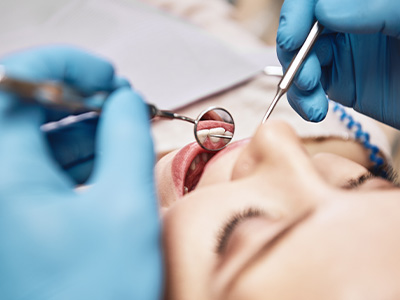 It's that time of year again! It's hard to believe that another summer has almost come and gone. If you're the parent of school-aged children, you're probably very busy doing everything from buying new clothes to getting school supplies. But there's one important task that you might not have on your to-do list: a checkup with a dentist in Downers Grove. Keep reading to learn 4 good reasons to schedule routine dental care for your child and how these visits can save them from spending time in the dental chair down the road. You'll also be glad to know you've gotten the school year off to a great start by making sure they have a healthy smile first!
Encourage Better Oral Hygiene
It's not uncommon for children to struggle with their hygiene habits. In fact, it can be a nightly battle to get them to brush and floss! Oftentimes children will benefit from hearing about the importance of good hygiene from a dentist, and it can be the extra bit of encouragement a child needs to do better.
Your child will also get individualized tips about how to brush and floss, as well as a new toothbrush before school starts.
Protect Their Teeth During Athletics
Playing sports is a great part of growing up. It gives your child a healthy outlet for their energy and the exercise is good for both their mind and body. Having said that, one of the few potential pitfalls is an injury or accident that knocks out several teeth.
That's why it's a good idea for your child to wear a mouthguard if they're in any sports such as:
Soccer
Basketball
Baseball and Softball
Gymnastics
Hockey
Football
Volleyball
It's much easier to prevent a tooth from being knocked out in the first place than to treat it after the fact!
Find Problems Sooner Rather Than Later
Many children and adults don't feel cavities until they're larger and require more extensive treatment. Fortunately, small cavities can be easily detected during routine checkups, along with other hidden problems that can turn into bigger problems down the road.
An Ounce of Prevention
Back-to-school is a wonderful time for preventative procedures such as professional fluoride treatments. Fluoride is a mineral that strengthens the enamel to prevent tooth decay.
Another wonderful way to prevent cavities is having sealants placed on the chewing surfaces of the back teeth. Sealants prevent cavity-causing bacteria from getting into the pits and grooves of these teeth where even toothbrush bristles can't reach. Both sealants and fluoride are quick, non-invasive and very effective at keeping the teeth healthy.
Spending a little time and energy now to prevent cavities is well worth the effort. After all, both parents and children can agree that not spending time in the dental chair getting fillings is a good thing!
About the Author
Dr. Christina Snow is a general and family dentist in Downers Grove who always encourages parents to bring their children in before the school year starts. She knows that kids who get routine care need less dental work in the long-term than those who don't. If you have any questions, she can be contacted via her website or at (630) 493-0914.